Tax Preparation
Taxes – We provide knowledge and the ability to assist clients in the preparation of a wide range of tax returns. We give our clients peace of mind that the returns will be filed accurately and on time. We are up to date on all tax laws and changes, as well as the constant updates to the Affordable Care Act. Included in the list of returns VRS P.C. works with are:
Simple Individual returns

Individual returns with schedules

Corporation

Partnerships

Non-Profits

Estates and Trusts
Tax Management Services
We guide our clients through a full range of tax planning and preparation decisions with strategies that minimize your tax liabilities, maximize your cash flow and keep you on track to your financial goals. Our expertise, experience, analysis and thorough research allow us to optimize financial opportunities to be found in existing as well as recently altered tax laws. We are knowledgeable and up to date on the tax laws and can make sense of your receipts, bills and notices.
Financial Projections and Forecasts
No one can predict the future perfectly, but we can all benefit from planning for it. We combine expertise and experience with a gained understanding of your business to produce financial projections that can help you manage your business plan and spending. Forecasting for the future is imperative to your company's success. We make it a point to keep current with market trends and updates so that your business can be prepared for what is to come. Depending on your needs, our work can range from top-level reports to detailed financial models.
IRS Forms
Tax Team
Abby Swenson
Ash Griffin
Chad Vilhauer, CPA
Danielle Mikkelson, CPA, ABV
Denai Kjenstad
Don Raml, CPA
Marcus Engelhart, CPA
Michael W. Snyder, JD, CPA, ABV
Nathan Noeldner, CPA
Jennine Helm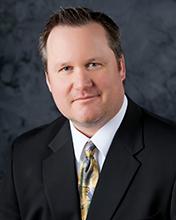 John Dahl
Scott Theisen, CPA
Sherry Kleinsasser, CPA
Tristan Leiseth