Advisory Services
Best Practices Series
We offer a series of consulting sessions to cover best practices for keeping accounting records and obtaining tax efficiency.
Independent contractor vs. employee
Social security benefits and retirement income planning
Business expenses
LLC and record keeping
Rental property operations
And much more!
Entity Selection & Restructuring
Your business entity has a large impact on your taxes and other liabilities. From your company's inception through its growth and development, VRS can advise you on choosing an entity type and later restructuring if advantageous. With our knowledge and expertise, you will always be receiving the most advantageous entity type for the functions your business performs.
Estate & Trust Planning
Effective estate and trust planning can ensure financial security for loved ones. For businesses, it can maintain a smooth succession of ownership. VRS's role is to help you navigate the complex and shifting tax laws to facilitate the transfer of assets and minimize the tax liability of your beneficiaries. Everyone should have a well thought out plan as to how to distribute the assets left in one's estate so as to avoid complications and to be sure that the individual's wishes are followed. Having your taxes and estate thoroughly and carefully planned will ensure that your loved ones do not have any complications to deal with during a time of loss.
Financial & Retirement Planning
Our goal is to help you reach your financial goals and maintain financial independence through a comfortable retirement. We can guide you through tough decision making processes such as asset allocation, investment performance monitoring, college education funding, retirement plans, insurance and tax, estate and business succession planning. Whether you are developing an investment strategy or evaluating current investments, VRS can ensure that your portfolio will take into account tax implications for an advantageous after-tax return. The road to retirement is a long one and we can help you to take the proper steps to reach your goals.
New Business Consulting
At VRS, we focus on building close client relationships that add long-term value. This includes assuring the solidity of financial records, evaluating financial procedures and working to produce strategies that help our clients face the myriad of challenges of business planning and execution. Our clients benefit from objective analysis to assist in controlling costs, increasing efficiency and implementing new technologies and procedures that take advantage of changes in the marketplace, accounting standards and tax law. Our assurance services will improve information quality or its context, meaning more success for your business.
Advisory Team
Chad Vilhauer, CPA
Danielle Mikkelson, CPA, ABV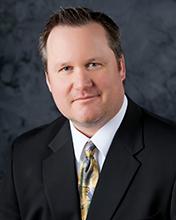 John Dahl
Michael Snyder, JD, CPA, ABV
Nathan Noeldner, CPA
Scott Theisen, CPA
Sherry Kleinsasser, CPA